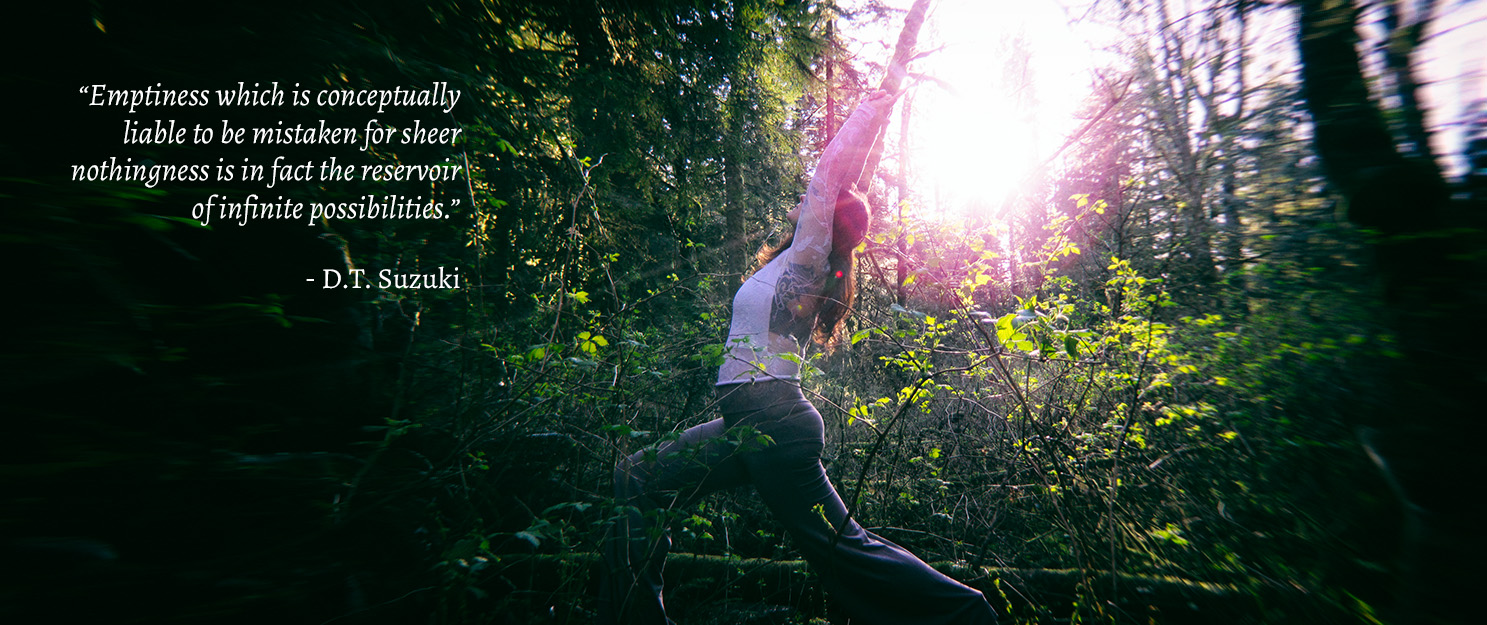 Ayurveda
Teaches us how to have a long and healthy life. It is one of the most ancient and comprehensive medical sciences in the world. Ayurveda is a science for your mind, body and spirit. It is a base approach that brings harmony and balance in all areas of your life. Living with the rhythm of nature, season, time of day. Read More
Massage
Massage Treatments are available mobile or at the clinic. Antje is a certified Ayurveda Massage Practitioner and just graduated from West Coast College of Massage Therapy with a 2200 hour degree. While awaiting the board exam she will be offering 60 and 90 minute Massages as well as working at Vida Spas in Whistler and Vancouver B.C. to book your massage please contact her via email antje@akasha.life
Yoga
Yoga is the sister science to Ayurveda and not be separated from each other. Yoga teaches us how to efficiently use this long, healthy life to attain happiness and enlightenment. Yoga is for everyone and can be practiced in any age or physical condition. Read More
Gift Cards
Gift Cards are available online. For Relaxation Massages and Ayurveda Massages 60 and 90 minutes. If you are looking for the gift of health and wellbeing click here.
Ayurveda Yoga Retreat Aug 31-Sep 2 2018
Early Bird on until March 1st/18 Save $100 NOW on whole weekend and $50 on 1 Day Retreat
Transitioning from Pitta (summer) to Vata ( fall ) Season.
The sudden change from summer to fall can bring some health issues. Change can be stressful to our systems and September offers the perfect time to do some cleansing, specially people suffering from Vata related issues such as constipation, joint discomfort, allergies and nervous system imbalances.
Clearing out the remainder of excess Pitta accumulation or manifestation such as feelings of anger, irritability, jealousy, impatiens and criticism will help you into a smooth transition and set a strong foundation for the rest of the year.
In this years retreat you will receive a free Beginner Guide to Ayurveda 4 weeks prior to the retreat, this will help you dive deeper into the ancient science of Ayurveda Medicine and Ayurveda Yoga.
The retreat is held in beautiful Loon Lake Centre in the mountains of Golden Ears Provincial Park and Malcolm Knapp Research Forrest, access is only for retreat guests.
The Koerner Centre offers view to 2 sides of the lake as well as Private, Double and some shared rooms with Private bathrooms and Linen service. We will have our own private cook who will prepare the most nourishing vegetarian meals for us.
A spacious hall will be our workshop/yoga space overlooking the lake and woods.
Wether you are new to Ayurveda or this is your 4th Retreat with us you will continue to learn and grow on this journey into Ayurveda and Yoga.
This is what will be offered:
3 Ayurveda Workshops
Transitioning from Pitta to Vata time of year
How to stay balanced during time of transitions
How disease manifests during transitions and how you can manage help yourself
3 Self reflection activities
3 Ayurveda Yoga Therapy classes
How to ease into transitions
Allowing yourself to be in transition
Arriving to a new destination
3 Meditations
1 Gong Meditation
6 Nourishing Vegetarian Meals
1 Nature Walk / Hike
Lots of free time to explore Nature/Hiking , Use of Canoe even Swimming if still warm enough
If you have any questions please contact Antje Hope antje@akasha.life
Whole weekend:
Private Room $750 ( $850 after March 1st 2018)
Double Room $590 ( $690 after March 1st 2018)
Shared Room - up to 4 people $499 ( $599 after March 1st)
This includes all meals, workshops, materials, Beginner guide to Ayurveda online course.
1 Day Retreat only Saturday Sept. 1 from 9:00 am to 8:00 pm limited to 5
$180 ($230 after March 1st 2018)
Newsletter
Stay up to date on the latest news from Akasha Yoga & Ayurveda, yoga classes, workshops, free health tips and more!