Ayurveda Massage Treatment 90 min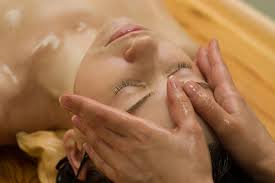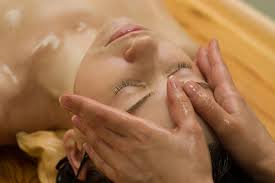 Ayurveda Massage Treatment 90 min
This deeply relaxing massage brings nourishment to the tissues, cells and energy channels, deep relaxation to the muscles and calmness to the mind and nervous system. Because each of you is unique, special handcrafted organic oils from Banyan Botanicals are used which are prepared with herbs to maximize the healing process. This is a whole body massage involving the back, arms, hands, neck, head, legs feet, hips. The oils are heated to a comfortable temperature. This deeply healing therapy is beneficial for the nervous system and immune system and supports the healing of many disease in the body and mind. Your body will be draped throughout the treatment. This treatment will include a questionnaire to determine your vikruti ( current state ) and how I can support with the right warm herbal oil and right pressure that is balancing to you.
What to expect:
Your Ayurveda massage/treatment will begin with a consultation. Together, we will go through a short, completely confidential health and lifestyle consultation prior to your first treatment. This is designed to identify your needs and expectations and will allow me to adapt the Ayurveda massage/treatment to suit you. This will take around 15 minutes.
Please be aware that there are certain medical conditions which may require your doctor's permission before a treatment can take place, i.e. very high blood pressure, heart conditions, epilepsy, thrombosis, cancer, however this can be discussed during the consultation.
This will then be followed by an Ayurveda massage/ treatment tailored to your requirements lasting anywhere from 30 minutes to 90 minutes
Please bear in mind that you may feel very relaxed after the treatment, so you may want to plan your activities following the treatment to match this feeling. Please allow an additional 15-20 minutes for all first treatments as part of theconsultation process prior to treatment. I will always try and make you feel relaxed, safe and comfortable throughout your treatment. You will be covered withsoft sheets, blankets & towels throughout the treatment, and only the parts being massaged will be exposed, ensuring you feel warm and secure. For your own comfort it is best to remove all garments, jewelry and piercingsas otherwise oil may get in contact with them. Please let me know if there is any body part you wish not be to be massaged such as your chest/ breasts. Your Hair will also come in contact with the oils, the oils are good for your skin and hair and offer deep nourishment.
Ayurvedic massage is MOST beneficial when combined with a complete Ayurvedic lifestyle, and is most complimentary when added to a conscious choice and pathway to greater health, and vitality in your life.